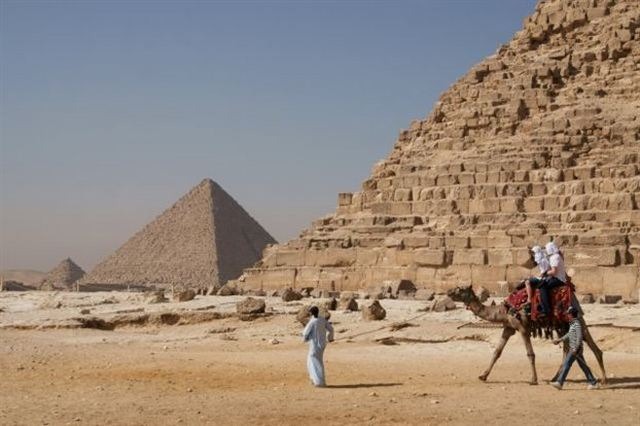 The Spanish authorities returned today to Egypt 36 stolen antiquities, among which statuettes of deities and canopic vessels, in which the internal organs of the dead were stored for the afterlife.
The objects, including a granite statuette of the goddess Sehmet, had been stolen from archeological sites. The archaeologists transported them to Spain, where they were confiscated after a police operation in 2014.
The ambassador of Egypt to Spain, Youssef Dialdin McAvoy, received them today at a ceremony held at the National Archaeological Museum in Madrid. "The recovery of these 36 archeological sites is a successful operation that lasted for years, an operation coordinated by the Egyptian and Spanish authorities."
According to Spanish police, the items, valued at more than 150,000 euros, were most likely stolen from sites in Sakara and Mit Rachina.
Egypt and other countries have intensified their campaign for the return of antiquities stolen by looters or looted during the colonial period. In this context, the Mexican embassy in Paris today presented 18 items, such as Mayan pottery and statuettes, which were recently returned to the country, mainly by a family of collectors, based in France. On December 6, Diana Filiou Tsaparou, a member of this family, handed over 16 items to the embassy, ​​while two more had arrived, from an anonymous source, on November 15.
For two years now, Mexico has been trying to recover items from its historical heritage that belong to private collections around the world. "A country's cultural heritage is not for sale. "These objects are very important for the culture and identity of Mexico," said Ingrid Ariaga, head of the exhibition service at the Mexican Cultural Institute in France.
In France, the recovery of such items is difficult, as the law provides that it is left to the foreign country to prove that they were obtained illegally. "It is difficult to locate artifacts, most of which were found and exported from Mexico in the early 20th century," Ariaga explained.